THE PRINCIPLE OF OUR


CORPORATE GOVERNANCE



A company can only ever be as good as its management. Whereas management was previously always tied to individuals, today processes are increasingly designed so that the organization can be managed independent of specific individuals. Implementing ESG and compliance systems, providing training in regulations and, of course, the people involved play a key role in the success of modern corporate management.

Our Code of Conduct
at a glance
Compliance is essential and a matter of course for us. Our Code of Conduct summarizes all the basic rules governing how we act. It contains a promise to ourselves and to all the people and organizations we have dealings with that our conduct will be ethically and morally irreproachable and comply with all the laws, guidelines and regulations that apply to us.
Our Code of Conduct applies without exception to all GETEC employees and corporate bodies. It specifies what is expected of each person who works for GETEC and supports us in ensuring a responsible and respectful way of working. All employees are obliged to familiarize themselves with the Code of Conduct, consulting their supervisor for guidance if necessary. In addition, all members of the top three management levels are required to provide formal confirmation each year that all employees act in compliance with our Code of Conduct. All employees should ensure that their work is always safe and ethically irreproachable, complies with the applicable laws and regulations, corresponds with GETEC's requirements and values, and aligns with the company's target.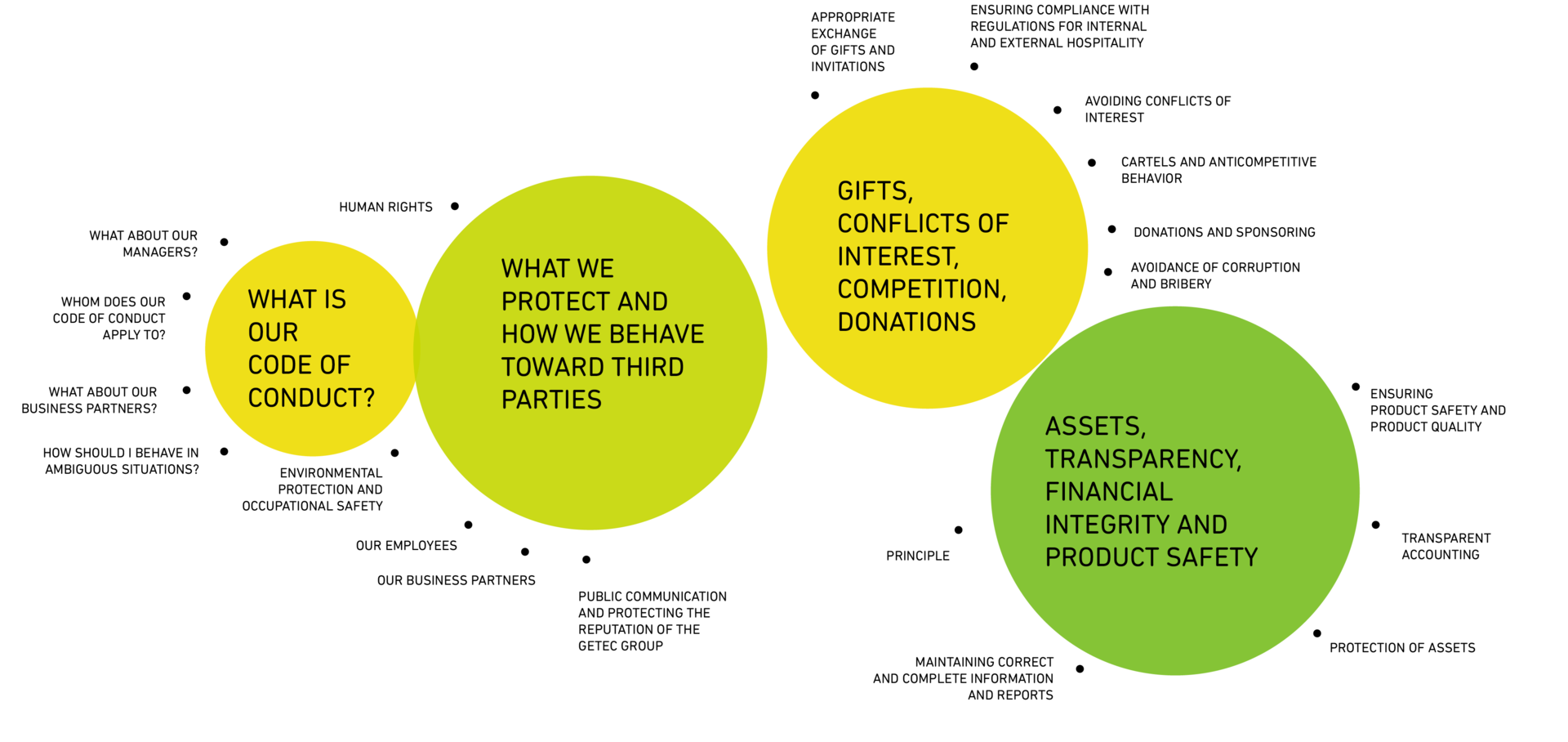 «For GETEC, good governance also means steering the company safely through uncertain situations such as geopolitical crises, increasing its resilience and acting with foresight. The Ukraine conflict with its many victims is a painful reminder of this necessity. It is therefore essential to review our own Technology Roadmap on a regular basis and devise alternatives for the future of energy. That is why we took the early step of developing our own Hydrogen Competence Center and facilitating the use of hydrogen by all GETEC Group customers in the northern Netherlands and Switzerland.»
---

Trova il tuo contatto.
CON PIU' DI 50 SEDI IN TUTTA L'EUROPA, SIAMO VICINI AI NOSTRI CLIENTI