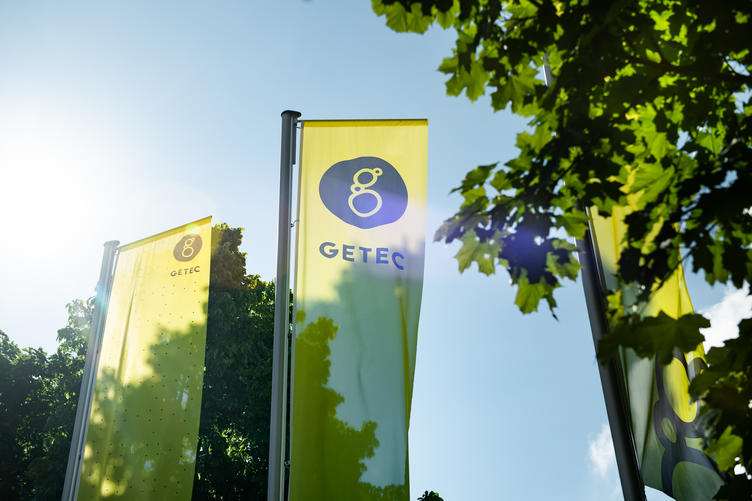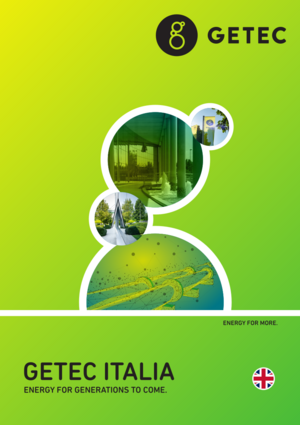 Consulta il nostro Company profile
PDF, EN, 1,8 MB
Download
GETEC Italia with its subisdiary company energywave is an ESCO company specialized in providing cutting-edge solutions in the energy efficiency sector in Italy, with more than 6,000 plants managed.
We design, build and manage energy assets in these sectors:
• public
• industrial
• private healthcare
• real estate.
"Thanks to our highly digitalized offering, with a range of efficient, sustainable and green energy solutions, our customers are able to reduce their operating costs and CO2 emissions."
Our experience and know-how acquired in the world of energy allow us to offer our customers tailor-made contracts and services, according to their different characteristics and needs, thus ensuring accuracy, uniqueness of service and safety. As Italian GETEC platform we can also access all the competencies and capabilities of the entire GETEC Group for our customers.
Standards & Certifications
"Managing heat and energy respecting the environment, reducing consumption and offering superior quality standards". These are the values we believe in.

The quality of our management systems is guaranteed by numerous certifications that assess their compliance with the requirements of the standards in force.

GETEC Italia is an innovative company ready to meet the challenges of the energy market, which assigns energy efficiency a pivotal role in the energy transition process initiated by our country.
In 2019, G+E GETEC Holding GmbH (GETEC Group), a leading provider of energy efficiency solutions in Europe for the Industry and Real Estate markets, becomes the majority shareholder of Antas, a company founded in 2006 by the Giglio
Group. GETEC 's entry into Antas' capital enables the company to accelerate its growth by basing its strategy on long-term asset-based contracts.
In 2019, Antas acquires 100% of Energy Wave S.p.A., a leading company in north-western Italy in the provision of energy efficiency services for residential customers.
GETEC Germany, on 1st June 2021, acquires 100% of Antas S.p.A. in the GETEC group. On 1st March 2022 Antas S.p.A. changes its name to GETEC Italia S.p.A.
Today, the solidity of GETEC Italia is ensured by the presence, as sole shareholder of GETEC, of the Swedish-origin private equity fund EQT Infrastructure III.

Leadership
Getec Platform Italy

Giovanni Pontrelli,
CEO Platform Italy
Giovanni Pontrelli, lawyer, started his professional career in the world of energy efficiency in 2002, undertaking the collaboration with Siram, within which he has assumed increasing responsibilities over time until he has held top positions such as General Manager and Board Member. In the same years he held top positions in the companies controlled by Siram. Since July 2019 he has held the position of CEO of the current GETEC Italia and CEO of GETEC platform Italy as well. In this function he is also member of the Group Executive Committee of the GETEC Group.
ANDREA PELLEGRINI
CFO Platform Italy
Andrea Pellegrini is a CFO with twenty years of experience in multinational companies. He worked during the first four years of his career in the Netherlands. He started working in the Financial Planning and Appraisal area, first in Citco and then in Eni, where he had the opportunity to build other skills as well. He moved to Schindler where he improved his Financial Planning and Appraisal skills, started resource management and developed project skills. He then moved to Shell with the role of Business Finance Manager and where in 2013 was promoted to Finance Manager. In one year, he joined Goodyear as CFO, managing a team of 20 people. To date, he is the new CFO of GETEC Italia.
PAOLO GIANOLA
CSO Public Administration and Private Healthcare Division & COO Platform Italia
Paolo Gianola graduated in mechanical engineering with a specialization in the energy sector. He started his career at the Petrol Company service firm, with the role of Works Office Manager. He then continued his career with increasingly top-level responsibilities and roles in various multinational companies. The latest companies include Siram, as Technical and Commercial Director of the North-West Area, and Zephyro (later acquired by Edison) as Planning and Control Director. Today he holds the roles of CSO for the Public Administration and Private Healthcare segments and COO for the Platform Italy.
FABRICE LIAUTAUD
CSO Industry Division Platform Italy
Fabrice Liautaud is a manager with over twenty years of experience in Business Management and Development. After a degree in Nautical Sciences and Naval Engineering achieved in France, he started his career serving as an Officer on board merchant ships engaged on international routes; he continued in the Dalkia group with managerial positions in France and Italy. He broadened his skills in the field of Information Technology by taking on the role of Country Manager Italy of MRO Software (American multinational now incorporated into IBM) for a decade, before returning to the world of energy services, holding increasing positions in Siram and several of its subsidiaries. He subsequently created his own consulting business dedicated to the energy market in the industrial sector. To date, he is the CSO of the Industry Segment for GETEC Italia.
ROBERTO BELLI
CSO Real Estate Platform Italy
Roberto Belli, graduated in Statistics and Economics, has over 20 years of experience in the Oil Downstream sector. Over time he has covered roles of responsibility on activities distributed in several European countries, as well as in Italy. In 1997 he joined the Royal Dutch Shell Group and within 17 years he has held responsibilities in different fields, reaching the position of Managing Director of Shell Italia Spa for Supply&distribution and Chairman of Shell Italia Aviazione, as well as holding positions in the Board of Directors of companies owned by major Italian oil companies. With the role of Italy Country Transition Lead, he moved to Kuwait Petroleum Italy with the acquisition of the Network, Aviation and Logistics activities of Shell in Italy. In 2016 he was appointed CEO of Q8 Quaser for the north central Division, a company dedicated to Extrarete and Energy Services. CEO of energy wave since 2021, to date he is the CSO of the Real Estate segment for GETEC Italia.

Trova il tuo contatto.
CON PIU' DI 50 SEDI IN TUTTA L'EUROPA, SIAMO VICINI AI NOSTRI CLIENTI