The Emmen Multiclient Site
creates energy for more – sustainably.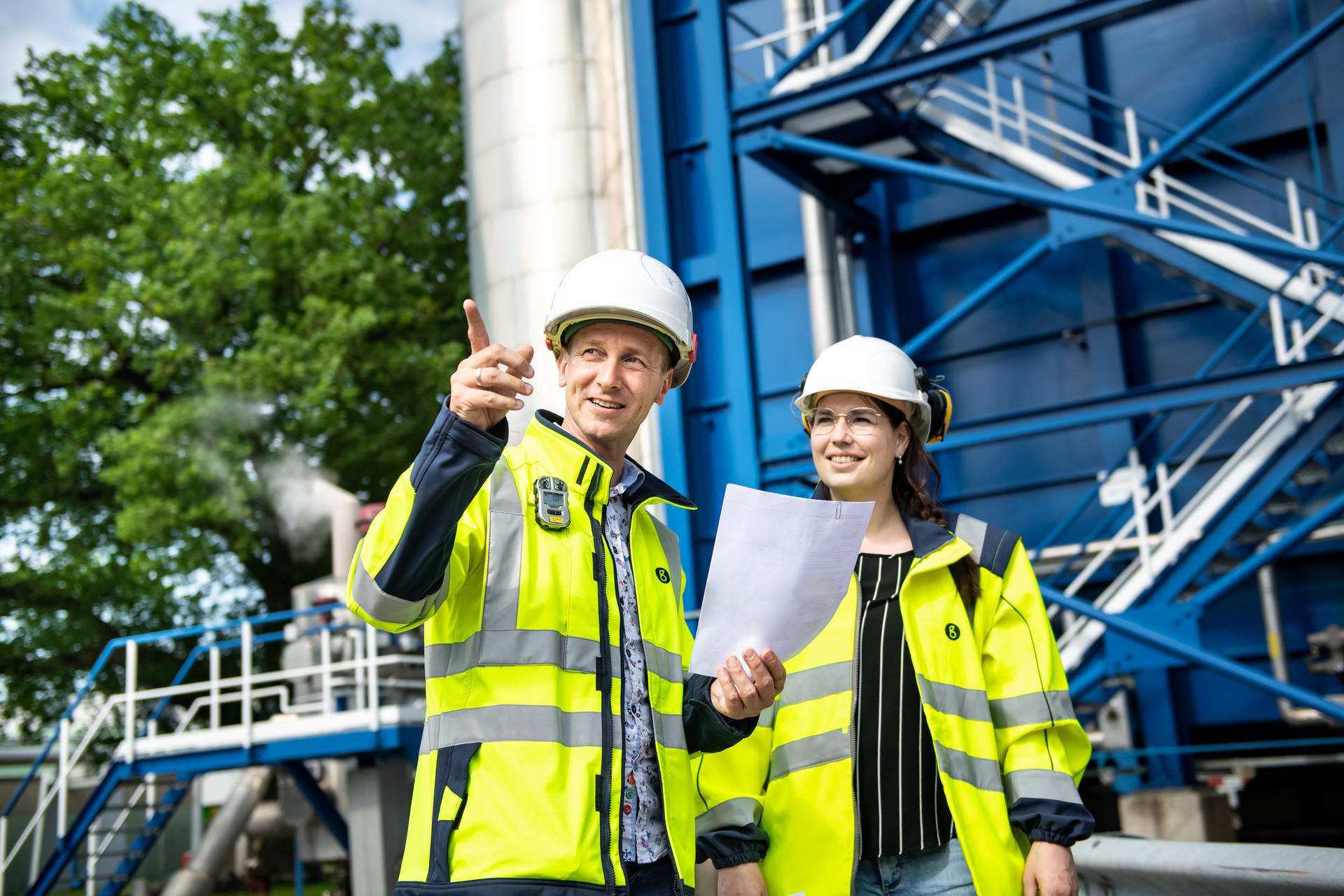 One of the largest GETEC multiclient Sites is in Emmen, netherlands. What is now the GETEC PARK.EMMEN was acquired in 2016 with the goal of making it the regional Benelux Platform offering more sustainable energy solutions to industry and real estate customers.
The concept of sustainability entered public awareness primarily as the result of smaller initiatives like the green fair-trade café on the corner. However, climate protection needs scalable solutions of a much larger dimension. One example of this is the multiclient site in Emmen, Netherlands. Covering an area of around 115 hectares, it was originally a conventional industrial park that was acquired by GETEC with the goal of creating a regional platform for the Benelux countries using its enormous engineering and process expertise. GETEC's sustainable technologies have significantly increased the environmental friendliness of the former industrial park, thus supporting the site's customers in their efforts to achieve climate neutrality. As is the case with all GETEC platforms, the local expertise is utilized internationally. However, anyone expecting an ecological idyll will be disappointed. The site is still dominated by industrial plants, pipelines and steel. Emmen's sustainability is not immediately visible to the lay person because it is to be found in the plants' energy balance. The park's enormous annual energy needs are met by natural gas and a 60 MW connection to the public grid. With a view to further decarbonization, the power plants have been converted to multifuel operation. They will be able to use hydrogen and biogas, which means they are ready for net zero operation. And they don't just supply industry customers at the site. The residual heat plant also produces enough energy to supply part of the town of Emmen with heat. But the highlight for the interested lay person is the site's 8.2 MW photovoltaic plant, which is being installed on the roofs of the park's buildings in 2021. With 21,000 solar panels, it will be the largest in the north Netherlands once it is completed.
The goal pursued at Emmen is shared by the entire GETEC Group: supporting customers in achieving climate-neutral production and energy supply. To this end, GETEC offers various climate-neutral solutions such as waste-to-value or Green Steam. There are a lot of interesting concepts and technologies – GETEC's solutions are as individual as its customers, which in Emmen include industrial and specialty chemical companies with a focus on polymer processing.

Trova il tuo contatto.
CON PIU' DI 70 SEDI IN TUTTA L'EUROPA, SIAMO VICINI AI NOSTRI CLIENTI