The smart control center in Magdeburg is the heart
of the Germany regional platform. About 60 employees
work in shifts 24/7 to monitor GETEC's facilities.
Without this pool of expertise, GETEC would be
unable to keep its most important promise to its
customers: efficiency and availability.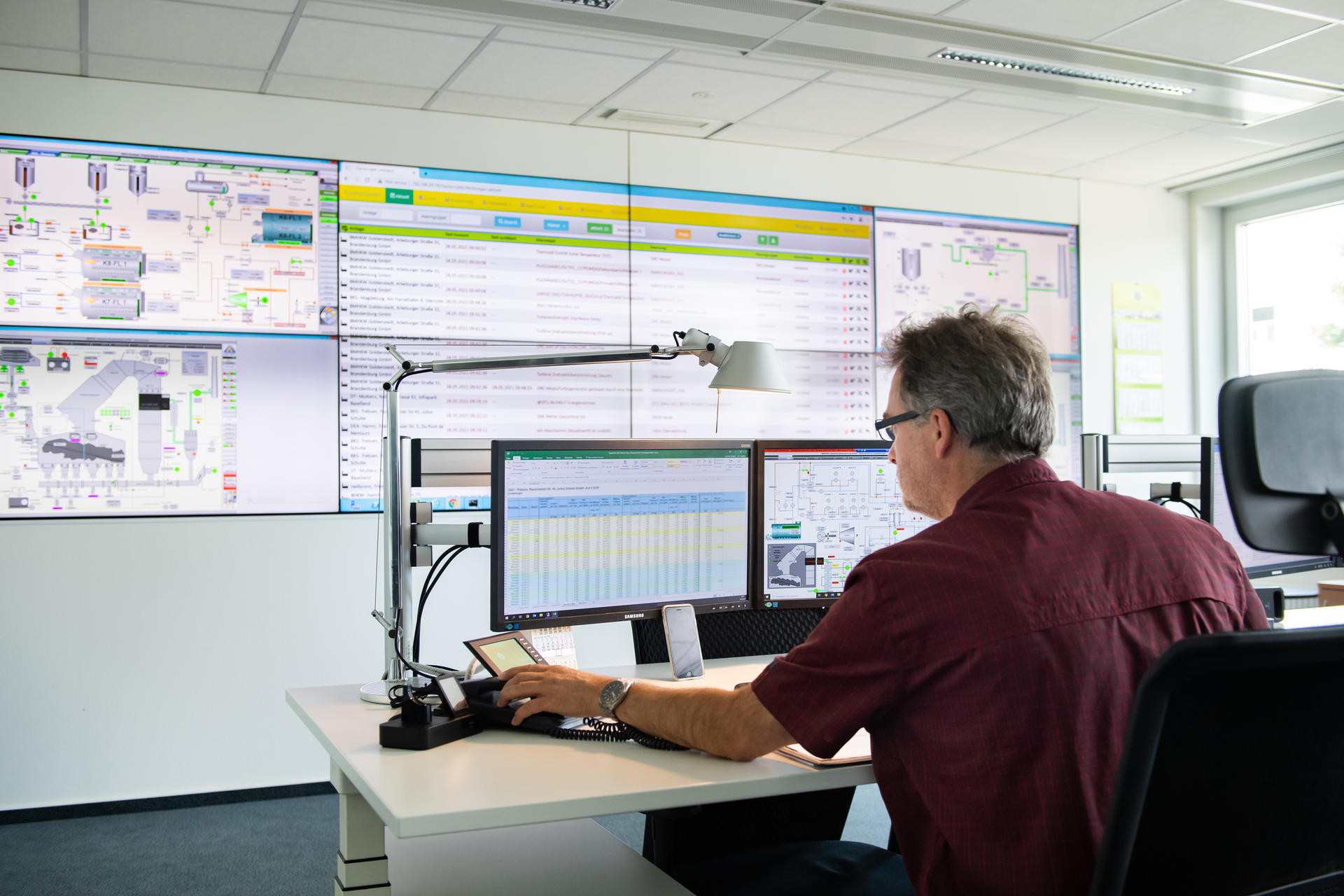 The Smart Control Center for the Germany regional platform in Magdeburg has an enormous appetite for information. It receives one gigabyte of data every day: around 30,000 plant status reports, temperature measurements, error messages, throughputs, weather and market data, and consumption forecasts. Information is received from a vast number of sources. It is analyzed in real time and priorities are set. Price developments on the energy markets shape purchasing and selling strategies. Forecasts of how consumption will develop influence the amount of energy produced and inform decisions about whether to fill or empty a storage system. Predictive maintenance identifies problems in plants before they result in outages. This makes it possible to commission the necessary services without delay. The Smart Control Center in Magdeburg, which steers plants in Germany, Austria and Poland, is not the only one operated by GETEC. Others are located in the regional platforms for Switzerland, the Netherlands and Italy.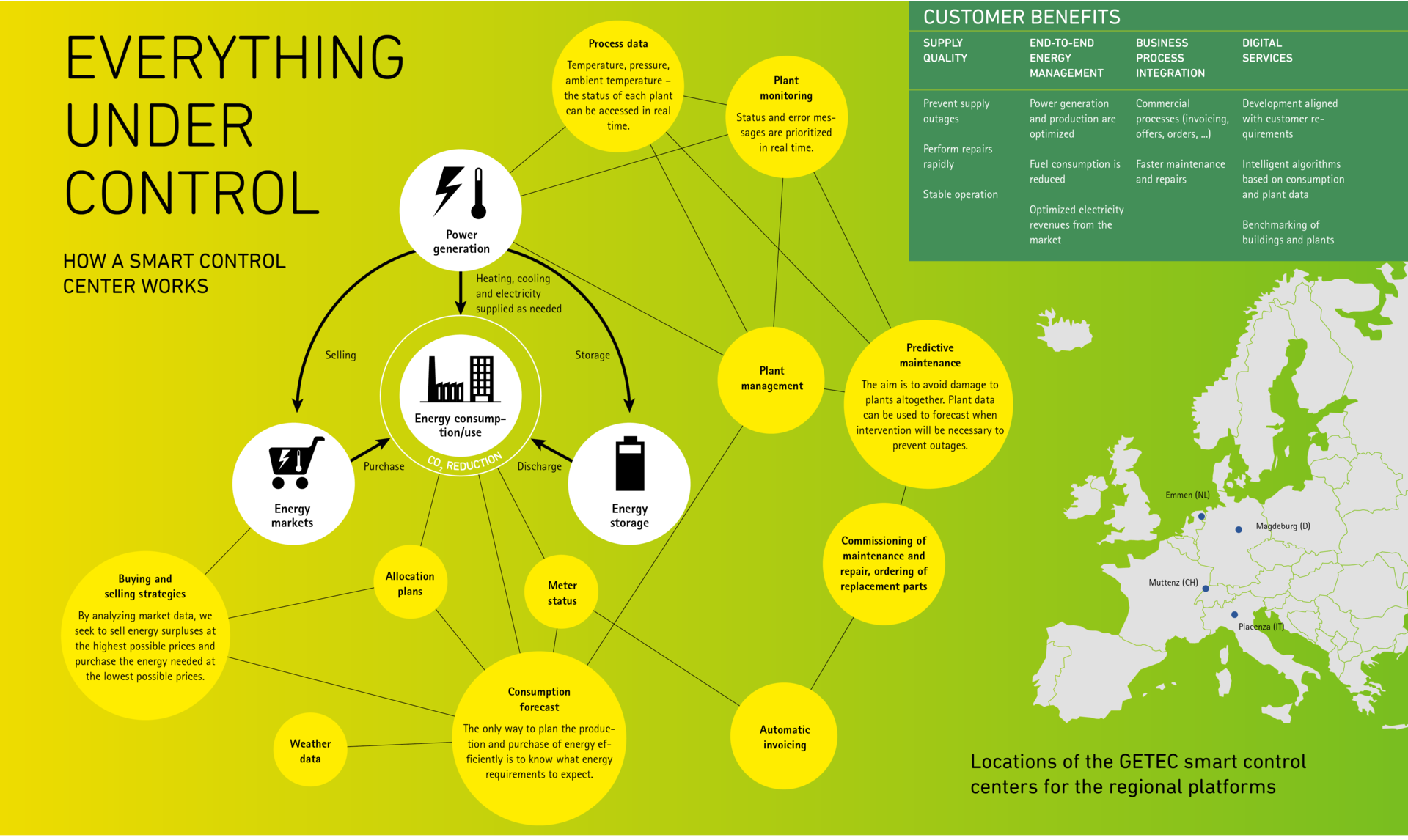 Trova il tuo contatto.
CON PIU' DI 70 SEDI IN TUTTA L'EUROPA, SIAMO VICINI AI NOSTRI CLIENTI